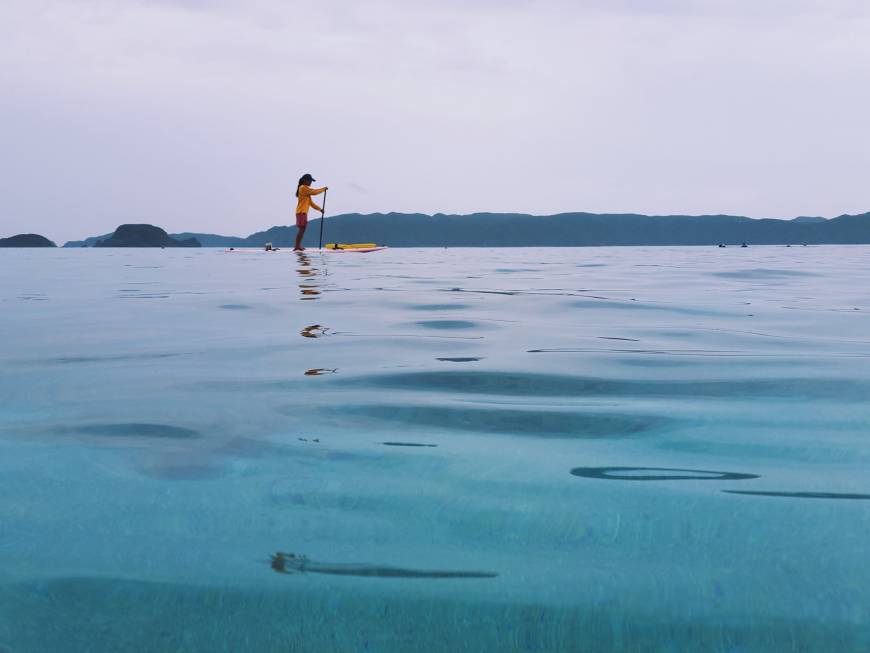 Another day at the office: A lifeguard navigates the waters off Zamami Island. | ANDREW CURRY
Growing up in a small beach town on the west coast of Florida, much of my free time as a youth was spent in or around the Gulf of Mexico. The Gulf was almost always warm, not unlike bath water, yet it provided the perfect respite from the stifling heat of the Florida summers.
As a child I took all of this for granted, so it follows that now, as an adult, I long to recreate those carefree beach days. When a friend from San Francisco came to visit...