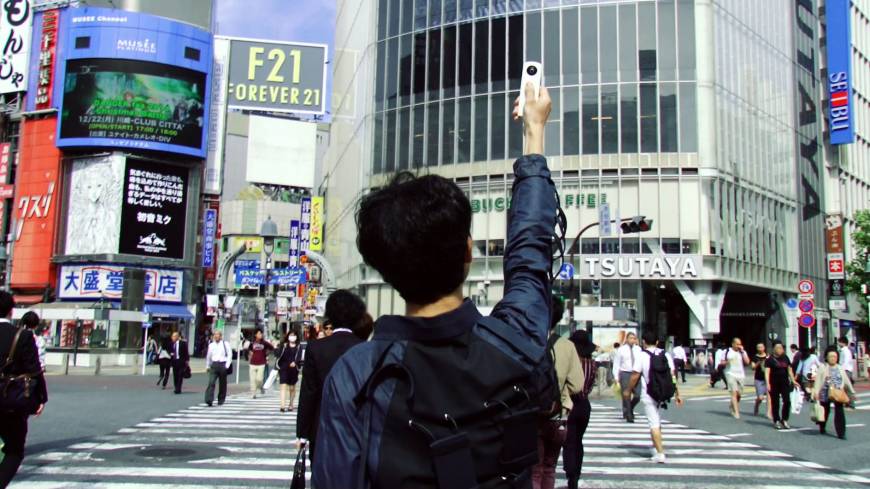 Sharing the future: Yosuke Ushigome's most recent video project, 'Professional Sharing,' explores the nature of sharing economies as he runs madcap around Shibuya. | COURTESY OF YOSUKE USHIGOME
How do you solve a geopolitical problem like Kim Jong Un? Containment? Embargoes? Propaganda? Regime change? Synchronized baseball?
Yosuke Ushigome is a designer and technologist, and not a diplomat, which explains why his solution is a little unorthodox. He invented the hybrid sport of synchronized baseball, which combines the mass gymnastics heritage of North Korea with baseball, a national pastime in Japan and South Korea, as a way of settling...