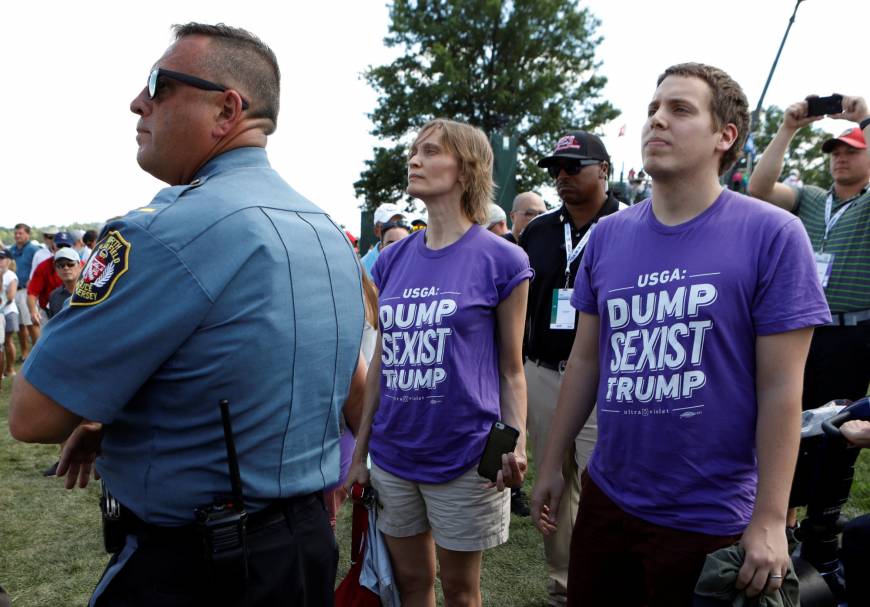 A policeman stands guard as anti-Trump protesters demonstrate in front of U.S. President Donald Trump's personal enclosure at the U.S. Women's Open golf tournament at Trump National Golf Club in Bedminster, New Jersey, Sunday. | REUTERS
WASHINGTON – President Donald Trump's attorney insisted Sunday there was nothing illegal in the meeting Trump's eldest son had with a Russian lawyer during last year's presidential campaign.
Donald Trump Jr.'s willingness to meet with the lawyer in the expectation of receiving incriminating information about Democratic candidate Hillary Clinton has raised new questions about possible collusion between the Trump...