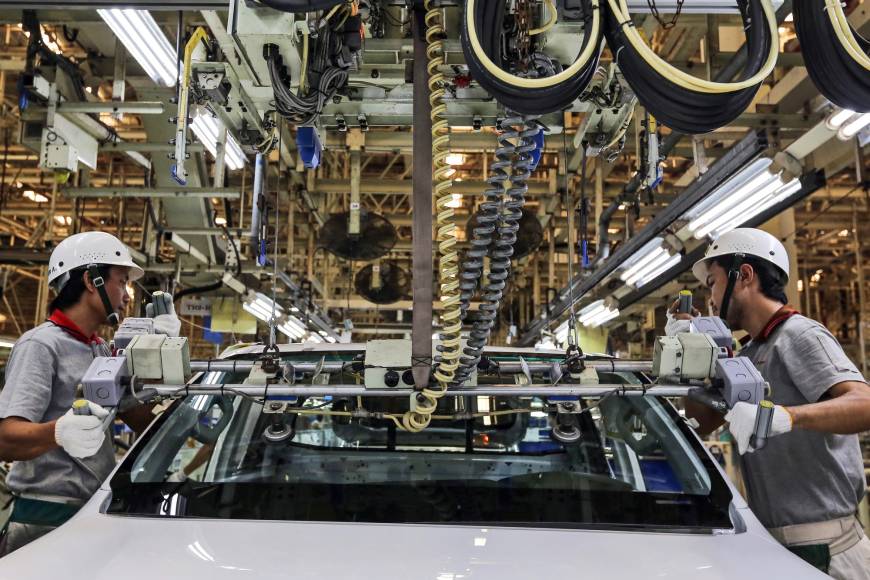 Workers assemble a car at a Toyota Motor Corp. plant in Ban Pho, Chachoengsao province, Thailand. | BLOOMBERG
BANGKOK – Toyota Motor Corp. will test a car-sharing service in Thailand using its mini electric vehicle model from December.
It is believed to be the first attempt to provide an environmentally friendly transportation solution in an emerging country facing urban air pollution.