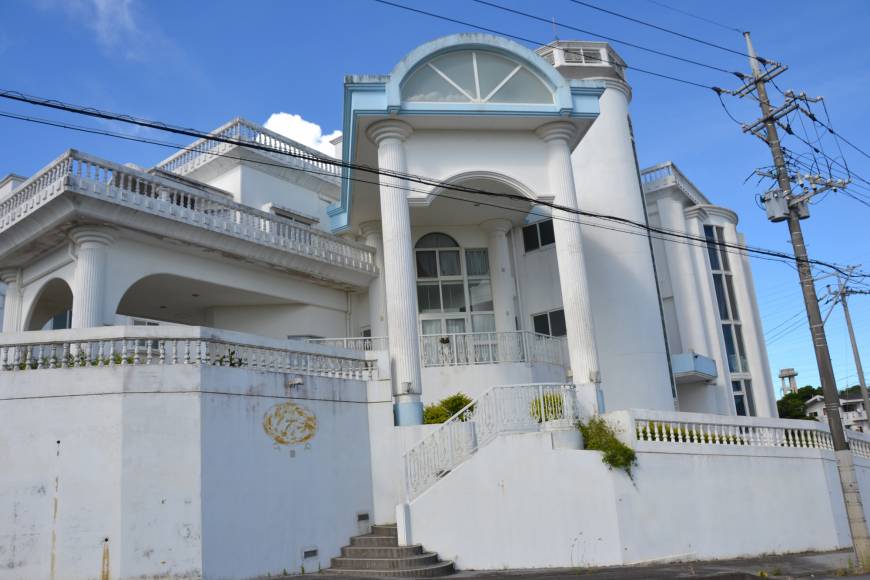 Hotel Sha La La, located amid fields of chrysanthemums grown through light cultivation, attracts inbound tourists with its castle-like exterior. | THE OKINAWA TIMES
Hotel Sha La La is one of Okinawa's newest hot spots, enticing tourists with its castle-like structure.
The hotel owner's hospitality and the popular night view of the surrounding chrysanthemum fields are also attracting many foreign and domestic visitors, with its room occupancy rate consistently at or about 80 percent in August.