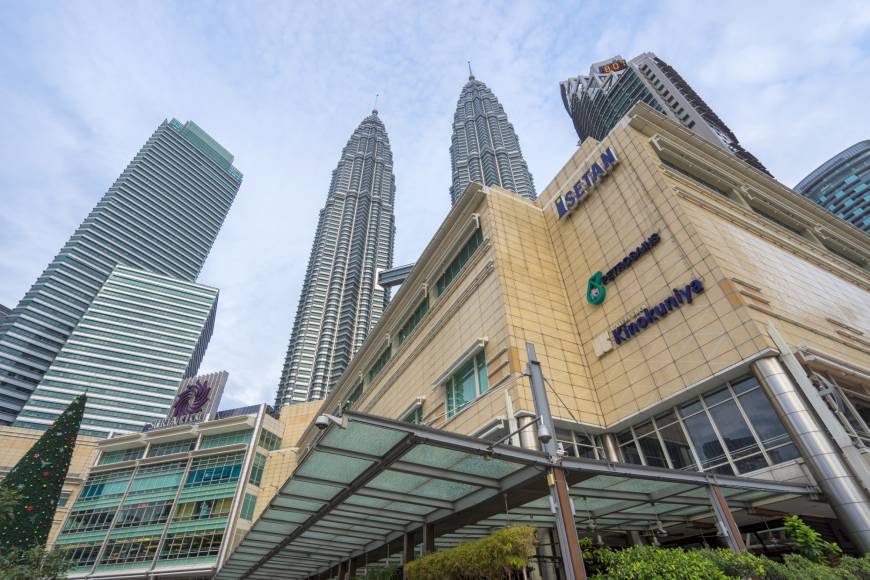 One of the Kuala Lumpur branches of Japanese department store Isetan is housed in a commercial complex near iconic Petronas Twin Towers in the city center. | ISTOCK
KUALA LUMPUR – The Kuala Lumpur branch of Isetan, a retail outlet specializing in Japanese lifestyle products and services, is fusing Japanese and local styles after celebrating in October the first anniversary of its opening.
A dress of kimono fabric created by a Malaysian designer is an example of the blend of cultures that can be found at the store which features over 800 Japanese brands in food, clothing and...