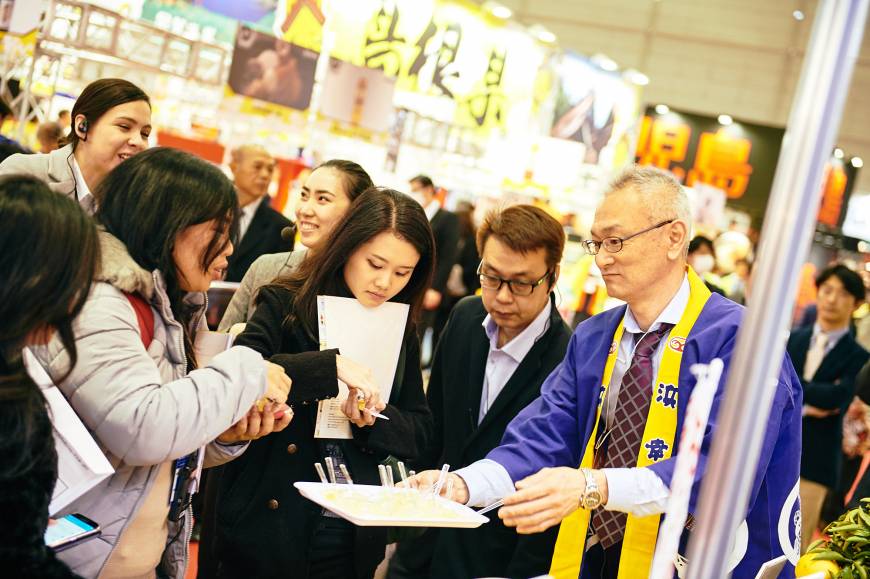 About 70 percent of exhibitors offer domestically produced items and have been aiming to go global in recent years.
Showcasing the latest and the greatest in supermarket and food and beverage products, packaging, displays and fixtures, the 52nd Supermarket Trade Show 2018 (SMTS) will be held on Feb. 14, 15 and 16.
Looking to go global, as many as 2,000 manufacturers will introduce their products over 11 halls at the Makuhari Messe convention center in Chiba Prefecture.