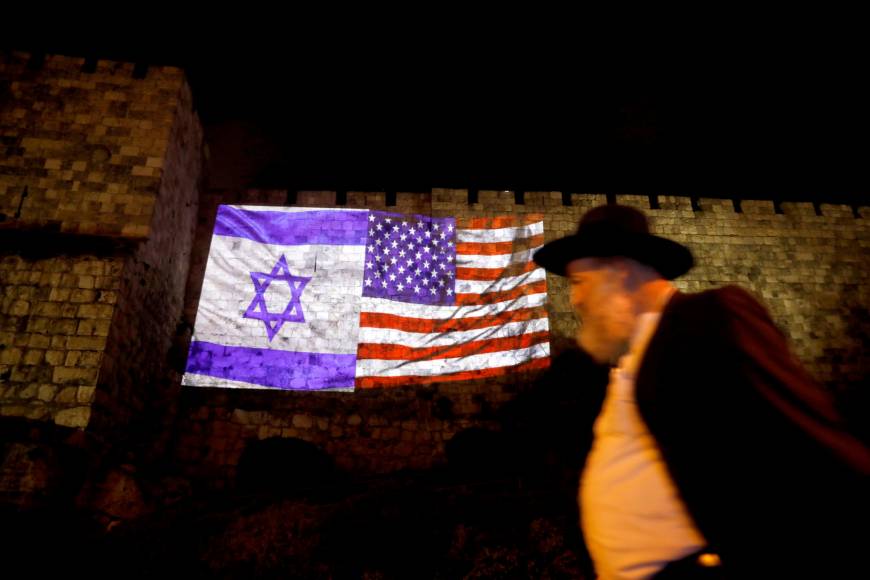 The Israeli and American flags are projected onto part of the walls surrounding Jerusalem's Old City on Wednesday. | REUTERS
KUALA LUMPUR/BRUSSELS – U.S. President Donald Trump's move to recognize Jerusalem as Israel's capital on Wednesday brought global criticism, with some countries urging Washington to reverse course.
Malaysia said Thursday that the United States "must reconsider" its decision, saying the move would end "all efforts" made toward resolving the Palestinian question, "have grave repercussions" for the stability of the...