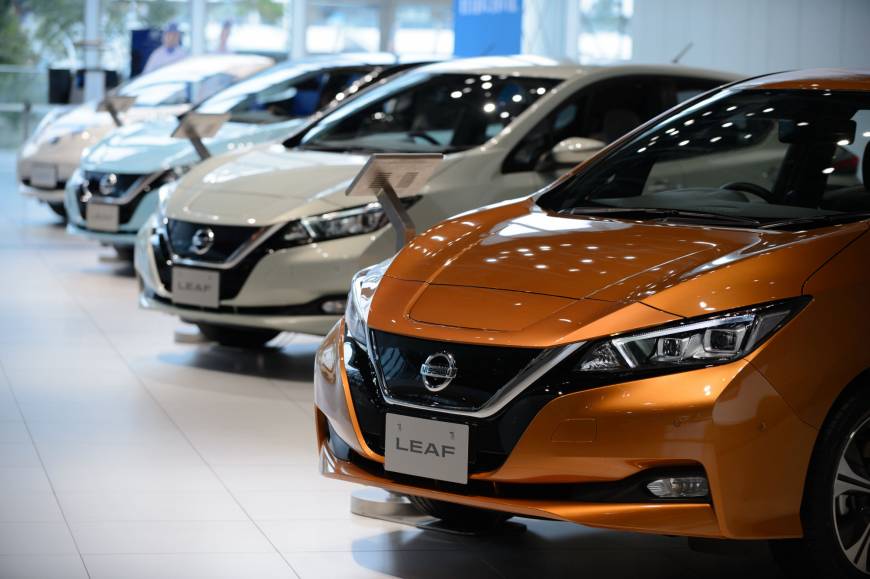 Nissan Motor Co. Leaf electric vehicles are displayed at the company's showroom in Yokohama in November 2017. | BLOOMBERG
The future seems to belong to electric vehicles (EVs).
Several countries, including France and the U.K., have already set deadlines to end internal combustion engine car sales, and in response automobile manufacturers have set their own deadlines to stop producing them. Most of the current cutting-edge technology in the automotive field is being developed under the assumption EVs will be the platform of the future. The main sticking point now is...