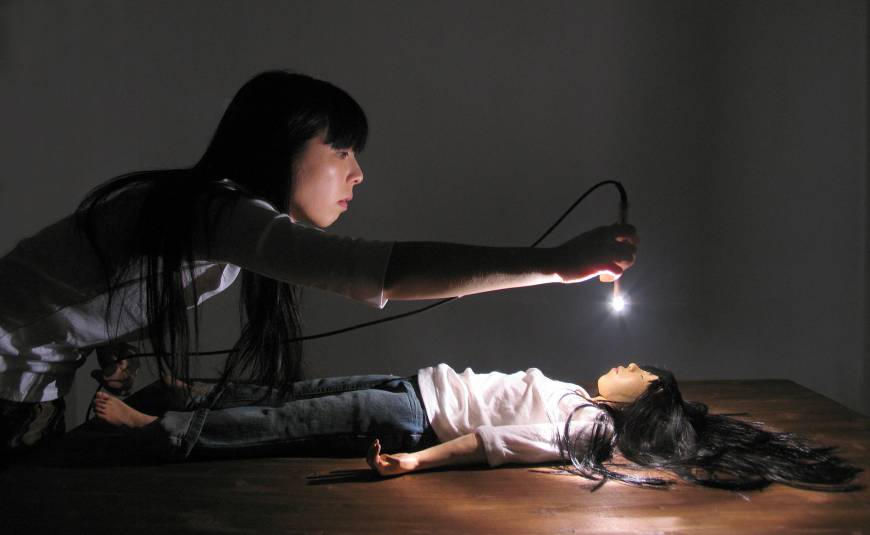 Bright lights: Artist Naoko Tanaka performs in an installation titled 'The shine thrower' in Berlin, January 2011. | COURTESTY OF NAOKO TANAKA
A spotlight shines on a miniature primary school chair. Its steel frame is crumpled like a child's body cowering in fear. Soon, other chairs of differing sizes come into view, lit by a solitary woman, who crawls among them with a torchlight. She casts their mangled shadows onto a clinical white curtain, creating an eerie symbolic landscape of "uninternalized" repression.
"Each time I come back to Japan, I feel immense pressure to fit into a...