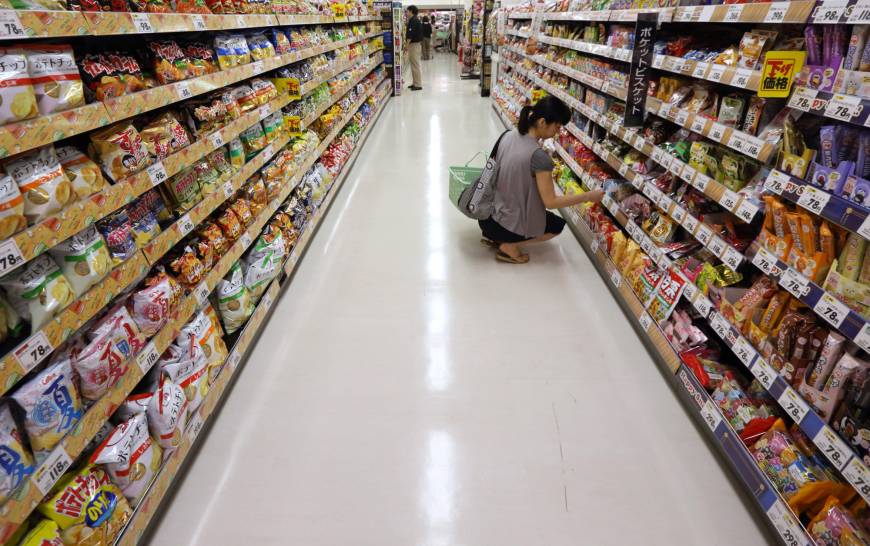 A phenomenon in which reduced quantities of products are sold at the same price is catching the attention of consumers in Japan. | BLOOMBERG
In Japan, a phenomenon known as "shrinkflation" — an important economic countermeasure against inflation for businesses — has been catching the attention of consumers.
The term, coined by American economist Pippa Malmgren, describes what happens when manufacturers have to contend with higher costs but don't want to increase the prices of their products. What they do instead is decrease the size or amount of the product while maintaining a steady...