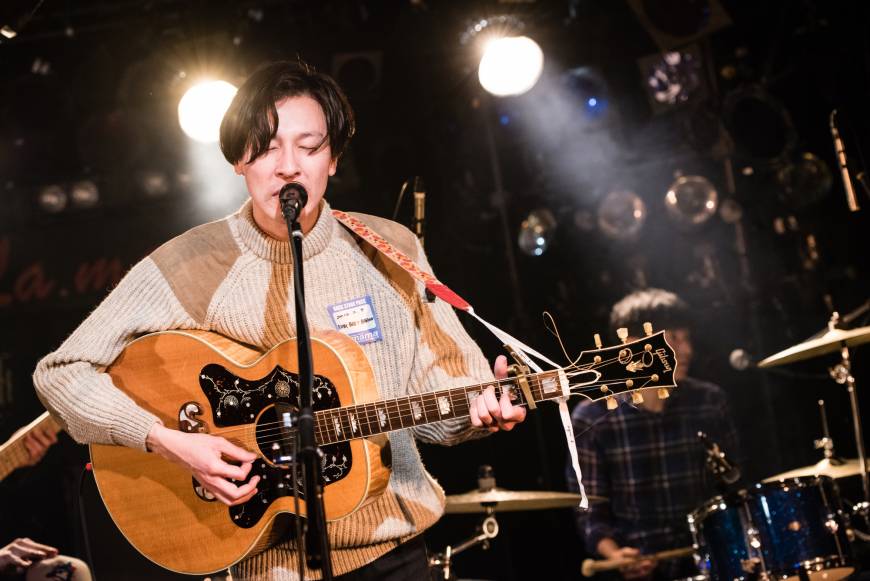 A stellar end: Vocalist and guitarist Masaya Mifune and drummer Tetsuya Nakahara of Roth Bart Baron played a new secret song to close off their set at La Mama in Tokyo on Feb. 4.
Roth Bart Baron proved to be a tough act to follow when the band played La Mama in Tokyo's Shibuya Ward on Feb. 4.
The five-member group straddled the line between control and chaos, knowing when to hold back and when to let loose, to the delight of a close-to-200-strong crowd.