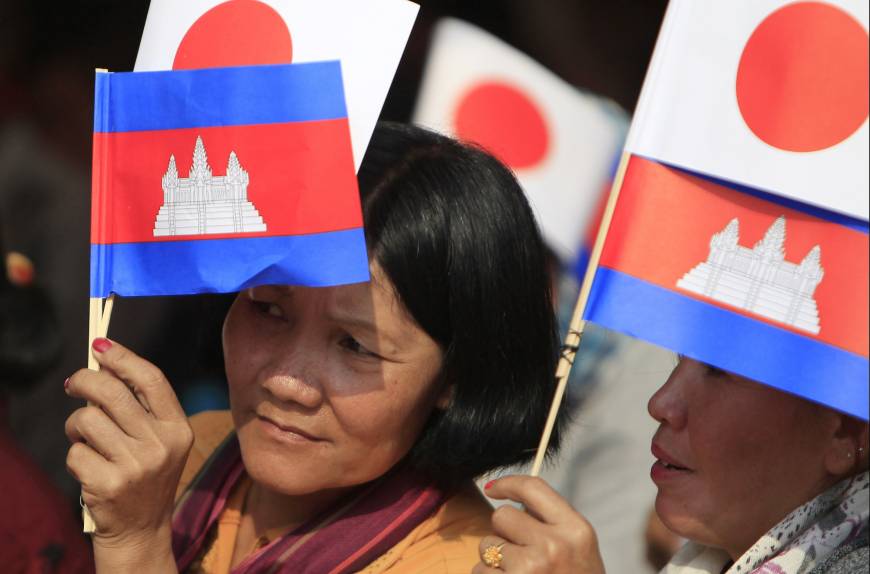 Cambodians hold the flags of Japan and their country as they listen to Prime Minister Hun Sen's speech Tuesday during the inauguration ceremony of a road funded by Japan at Kdey Takoy village, located on the outskirts of Phnom Penh. | AP
When it chaired the ASEAN Summit in the autumn of 2012, Cambodia arranged for the South China Sea issue to be dropped from the joint statement. This left the strong impression that Cambodia was a mouthpiece for China in Southeast Asia. It is true that China has made significant investments in Cambodia and that the latter's economy has become increasingly dependent on Chinese money.
Earlier this year, I spoke with a number of government officials,...