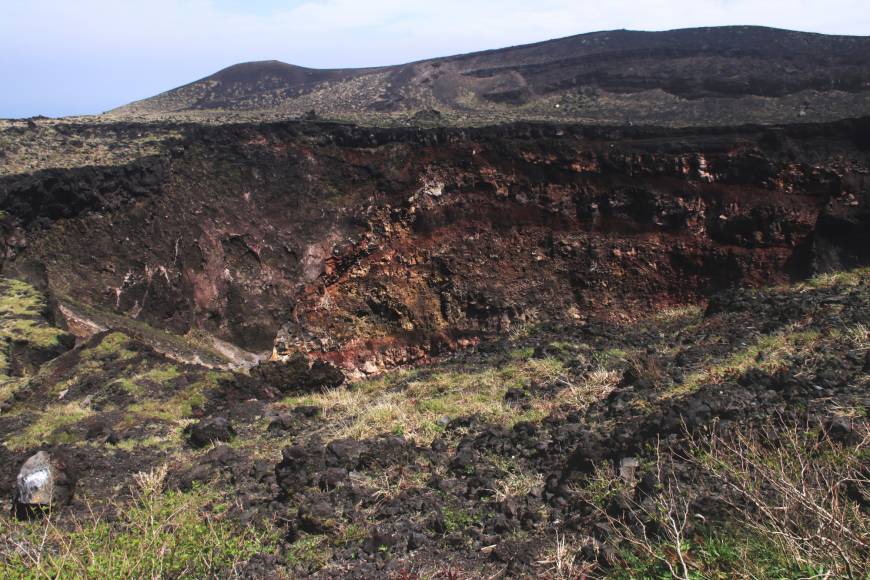 Tourist hot spot: The active caldera of Mount Mihara. | KIT NAGAMURA
Of all Tokyo's backstreets, the most remote await exploration on the city's outlying islands.
The largest and closest of these, Izu Oshima, beckoned to me this spring, a green gem set in an azure sea. I reserved the high-speed Jetfoil from Tokyo Takeshiba Terminal, which I'm told "flies" to Oshima in one hour and 40 minutes, provided the weather behaves.