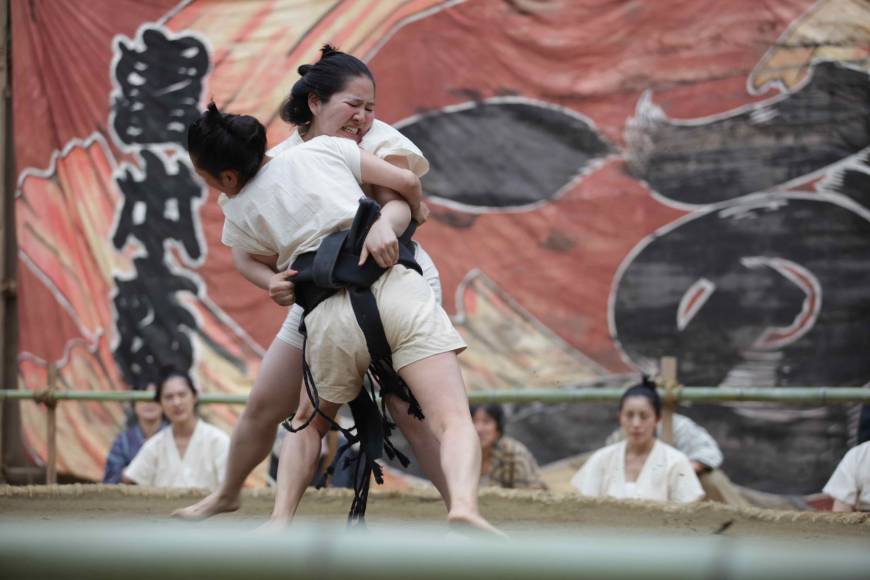 Reel champions: The female sumo wrestler subplot in 'The Chrysanthemum and the Guillotine' is interesting enough to have its own film. | © 2018 'THE CHRYSANTHEMUM AND THE GUILLOTINE' PROJECT
One man's terrorist is another man's freedom fighter. I'm not sure if Takahisa Zeze knows this phrase but it applies to the heroes of his new film, "The Chrysanthemum and the Guillotine," an overly long, high-energy passion project that languished in development hell for nearly two decades.
As members of an actual Osaka-based anarchist group called the Guillotine Society, they are the real knife-wielding, pistol-toting, bomb-throwing deal. The...